I have spectacular news for the RCT community. Recently I have been getting quite a few emails about various sets of Coasterfreak90's, particularly the Megacoaster, and Griffon CTR's. I headed to rct-3.org (please take a moment to visit them) to see how their rebuild is coming along. Their downloads section is still being populated. I PMed Coasterfreak90 to see if he would like the sets rehosted here, and boy do I have good news. They can now be found under the downloads section for the future. But for the sake of this post, check inside for links and pictures to all the sets, for convenience of course. All files need to be extracted with WinRAR.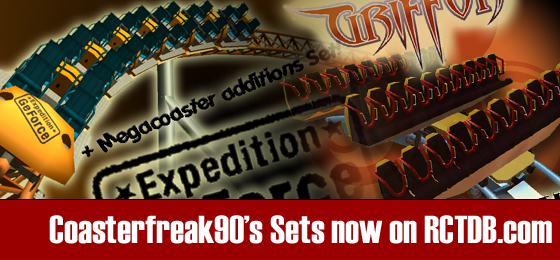 Click below each picture to get the download. And please, if you link from another site, don't hotlink the files. Link to each post instead.
All photos courtesy of Coasterfreak90. All links open in new windows.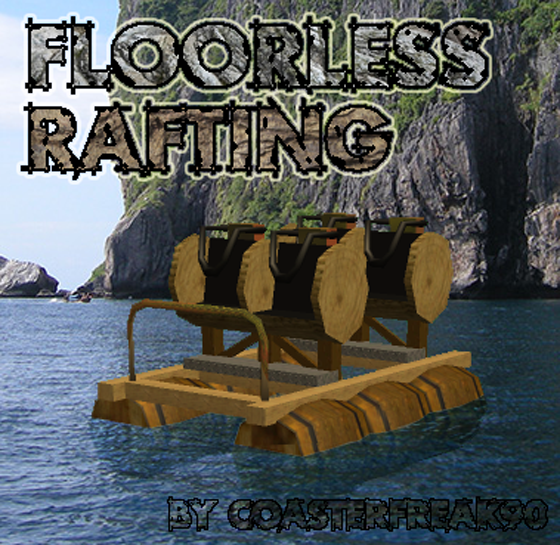 Floorless Rafting: Download | Post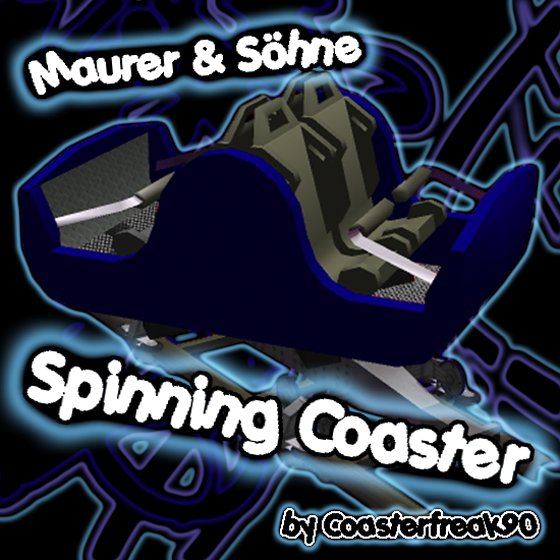 Maurer and Sohne Spinning Coaster: Download | Post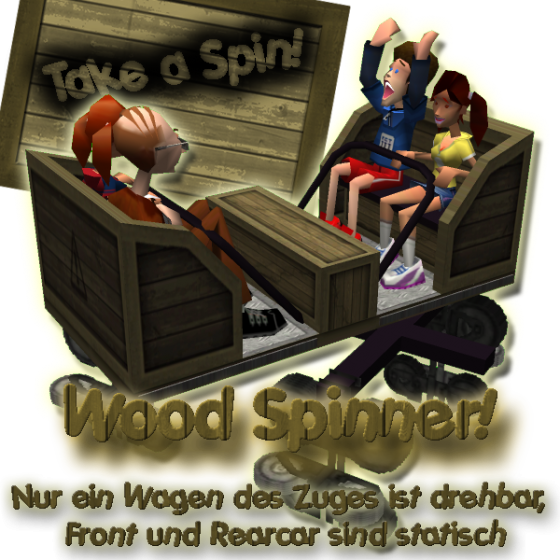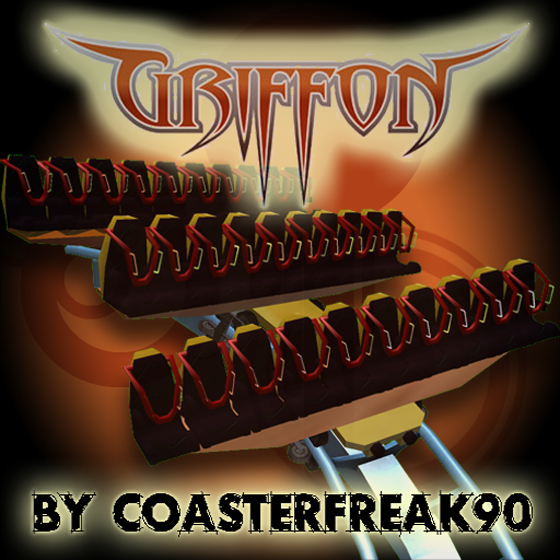 Griffon CTR & Scenery: Download | Post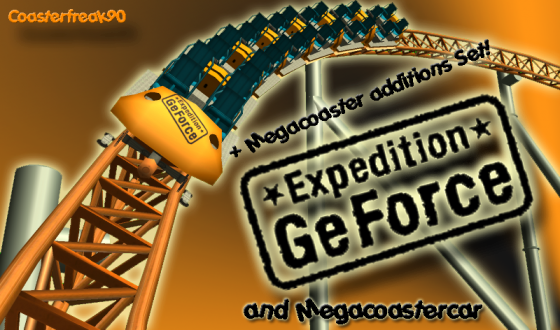 Expedition GeFore Megacoaster: Download | Post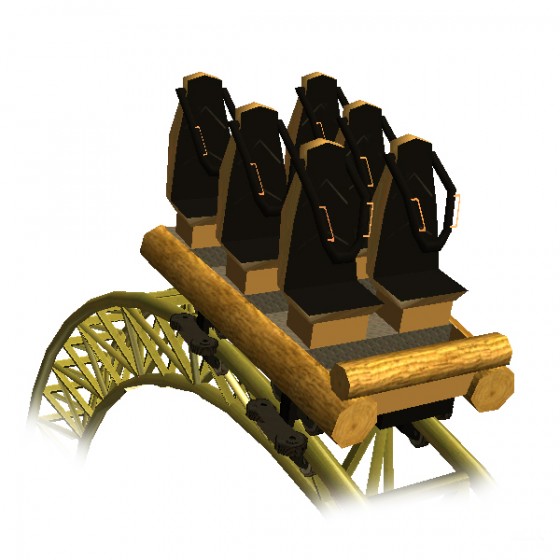 As always, thanks for visiting RCTDataBase. Be sure to check out RCT-3.org for more RCT related goodies.